"Survival by quality, development by reputation" is the belief of Anmco Buckle
Rich variety

Rich product variety and sufficient inventory to meet different product needs

Quality Assurance

Multi-channel quality inspection and multiple international certifications

One-stop Service

Provide customers with convenient overall solution services

After-sale warranty

Quality problems or transportation damage, unconditionally free redo
"Survival by quality, development by reputation" is the belief of Anmco Buckle
↵
Anmco Buckle · Applications
Products are widely used in baby carriages, handbags, luggage, clothing...
Anmco Buckle · Management process
Scientific production management process achieves excellent quality

26 Years Focused
01
Inquiry products will be quoted within 10 minutes, and samples will be delivered within 24 hours!
02
Set up a special order project team, order entry into the erp management system, scientifically follow orders, and strictly prevent fewer orders and missed orders.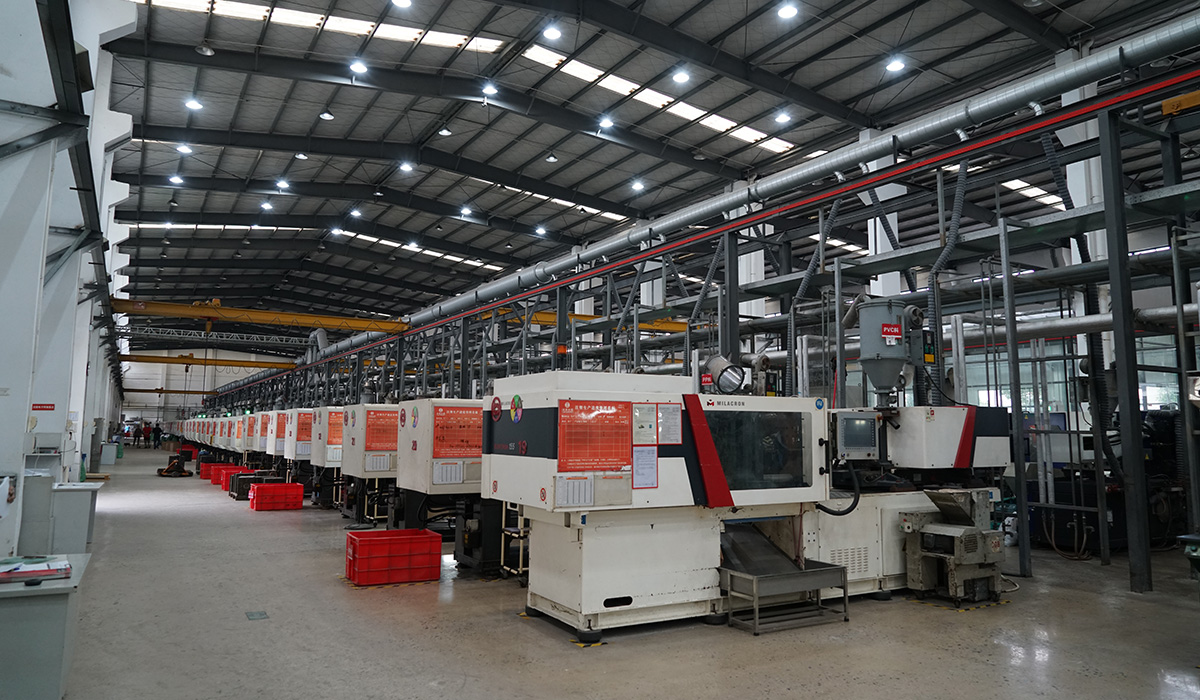 03
Zero defect process quality control
①Incoming material inspection: confirm by appearance packaging, fire, beer test, etc. Ensure the stability of raw materials.
②Process inspection: confirm the beer product before delivery, check the appearance of the product every 2 hours/time during production, and perform functional tests at least twice a day. Ensure that the occurrence of defective products is controlled within 2 hours.

We constantly update equipment, apply new technologies and processes, and introduce professional and technical personnel
Focus On Plastic Buckle Accessories For 26 Years
The company was established in 1996, with the goal of "building China's first-class brand fasteners", it quickly stood out in the industry. At present, the company has a complete set of advanced production equipment such as injection molding machine, engraving machine, wire cutting machine, CNC machining center, spark machine, lathe, punching machine, grinder, and copying machine.
Customize Exclusive Solutions For You
The company has passed the ISO9001: 2000 quality management system certification, implements humanized management, attaches importance to talents, technically gathers a high-quality professional design and development team, and has always insisted on providing buckle solutions for major bags and outdoor sports brands in the world.
Control The Products From Raw Materials To Finished Products
Products use environmentally friendly and healthy raw materials, and provide environmental protection test report certification. Products without quality inspection means are not allowed to be produced. Manufacturers directly face the customer's direct model, eliminating the need for intermediate distribution profit links, and the price is more competitive.
Full Service To Ensure Customer Satisfaction
Transportation services: Establish in-depth cooperative relations with logistics and express companies to provide high-speed transportation services for customer orders. Warranty service: no middleman makes the difference, excellent after-sales team, guarantee response within 2 hours. After-sales service: integrated service, 7*24 hours after-sales service team.
Provide you with one-stop customized service​​


Anmco Buckle was founded in 1996, formerly known as Guangzhou Naian Company. In order to meet the needs of customers, it invested and set up a factory in Dongguan, Guangdong on June 18, 2000. Relying on the goal of "creating China's first-class brand fasteners", it quickly stood out in the industry. The company owns garden-style workshops, equipped with more than one hundred injection molding machines, die-casting machines, engraving machines, wire cutting machines, CNC machining centers, spark machines, lathes, punching machines, grinders, copying machines and a full set of advanced production equipment.
























Keep up to date with the latest developments of the company